The Beta release of the next generation of Tiki Wiki CMS Groupware is now available. The Tiki 9.0 Beta includes many new features and functionality, including:
Improved batch actions, cron jobs, and token access
Multiple improvements to calendars, file galleries, maps, and other Tiki features
Several new plugins
Improved security and spam protection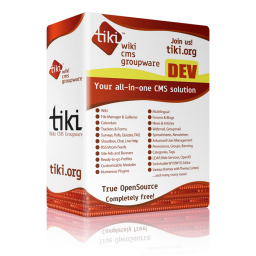 Review the Tiki documentation for details on what's new in Tiki 9.
Tiki Community members are encouraged to download and explore this new release. Issues and suggestions should be reported on the Tiki Developer site. Tiki Administrators are reminded that this release should not be used in production environments.
You can obtain the Beta directly from SourceForge: http://sourceforge.net/projects/tikiwiki/files/Tiki_9.x_Herbig_Haro/9.0beta/. For information on this and future Tiki plans, see http://dev.tiki.org/Roadmap.